NAUTILUS ROLL SHUTTERS
Sunmaster of Naples is the exclusive distributor of Nautilus Roll Shutters in Collier County. The Nautilus is the world's most compact rolling shutter system! Ideal for residential, storefront, commercial, mid-rise and even high-rise applications.
The most compact housing in the industry
No other aluminum rolling shutter can match the extraordinarily compact housing sizes:
72″ Unit height = 6.0″ housing.
144″ Unit height = 7.0″ housing.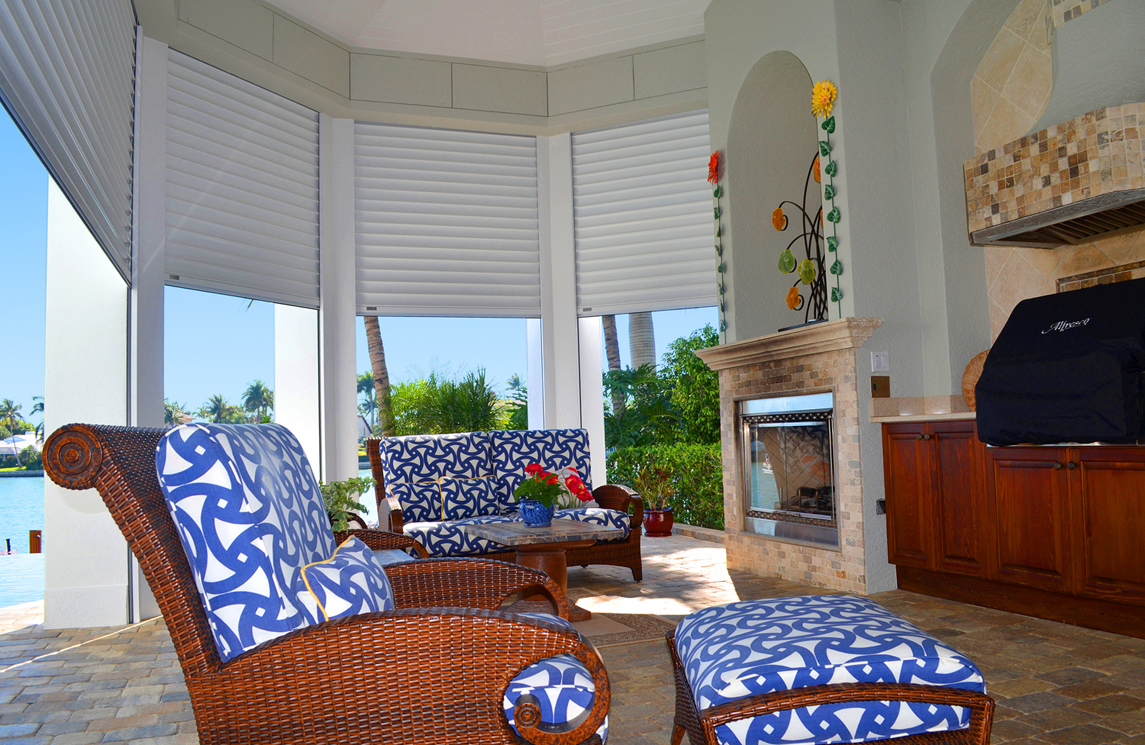 This Nautilus may be small in size, but it's huge in strength!
Tested for large missile impact. Approved for FBC NHVHZ, FL 12246 and FBC HVHZ, FL17079.
Nautilus Span & Design Pressure Capacity:
96″ Span = 160psf Concrete, 160psf Filled Block
144″ Span = 106psf Concrete, 95psf Filled Block
192″ Span = 77psf Concrete, 63psf Filled Block
240″ Span = 55psf Concrete, 45psf Filled Block